When asked to provide ROI for your inbound campaign and the countless hours of work crafting blog posts and nurture series, it can be tempting to say, "Trust me. There's a reason our sales numbers have improved." But, when that's just not enough, Pardot Connected Campaigns are there.
For years, Pardot users painstakingly maintained separate lists of campaigns in Pardot and Salesforce. Campaigns in each platform did not speak to each other. They were the best of frenemies. (And no, you don't really want to know what happened there…) You might have wondered, "Should I track this email with a Pardot campaign or a Salesforce campaign, or both?" It wasn't always clear.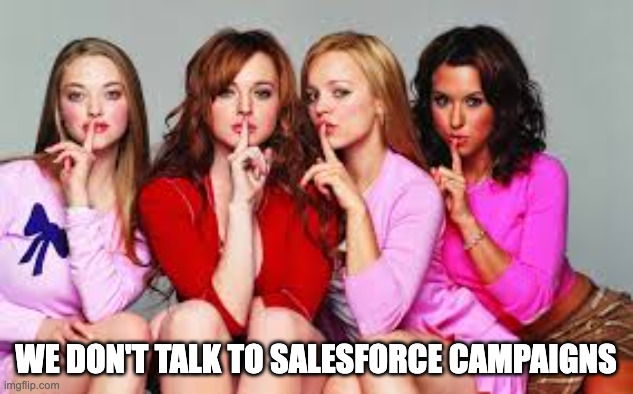 In 2018, Pardot introduced Connected Campaigns, and no longer were campaigns siloed on separate platforms. You could merge existing Pardot campaigns with Salesforce campaigns. All new campaigns would originate in Salesforce and sync to Pardot. All was right in Marketing World!
It's a few years later, and many folks still struggle with getting the most out of Connected Campaigns. Still, others have yet to implement them. (For those of you in this boat, here's the handy-dandy implementation guide).
Connected, but not the same
Connected Campaigns originate in Salesforce and sync to Pardot. After a few minutes, you will see your newly created campaign in the Campaigns tab in Pardot. Yet, each system still treats campaigns differently. If you've used Pardot for some time, you've probably noticed that Pardot associates prospects to campaigns based on their first touchpoint. Once assigned, the campaign remains the same and acts more like a lead source.
In Salesforce, a lead or contact can be assigned to multiple campaigns. This allows you to see all influential campaigns. It also facilitates revenue attribution beyond the first touchpoint.
The status quo has remained for both platforms. Pardot continues to follow a first-touch model with prospects only getting assigned to one campaign, and in Salesforce, you can see the lead journey, from the first social post to the last ebook download.
So, how do you connect all the dots?
This can be confusing, as campaigns can be added in multiple locations in Pardot. Including them in both the basic information section and Completion Actions allows for multi-touch reporting while also bringing over your performance metrics into Salesforce. (Basic information? Completion Actions? I'll try to bring this down to Earth.)
Anytime you create a new email, form or landing page, you're asked to type in a name and select a campaign. Selecting your connected campaign in this initial step brings your performance metrics into Salesforce. This step also automatically associates first-touch respondents with the Connected Campaign (when member sync is enabled).
You can view stats like email opens, click-through rates, form submissions and submission rates on the campaign in Salesforce. Your performance data can also be reported on in Salesforce reports.
In your Pardot settings, you can enable a feature called Campaign Member Sync. This setting adds records as campaign members on campaigns in Salesforce when they are assigned to corresponding campaigns in Pardot. But, this only applies to the first-touch campaign. (Yeah, I'm with you. It would be great if we had another checkbox for multi-touch syncing.)
To assign leads and contacts to campaigns after the first touchpoint, you will add a step in the Completion Actions of your list email or form. After clicking +Add Completion Action, you'll click "Add to CRM Campaign" from the dropdown. Another dropdown appears listing all your campaigns. (Click refresh if your campaign is nowhere to be found.)
Assigning leads and contacts to campaigns through Completion Actions makes it possible to attribute Opportunities to your latest campaigns. Otherwise, revenue would only be attributed to the first-touch campaign or no campaign at all. This allows you to track the ROI for each Pardot email, form or nurture series.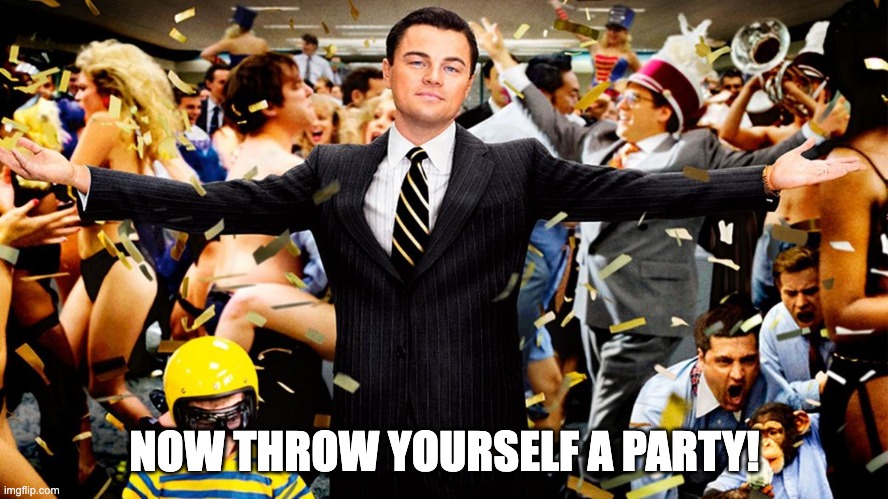 Protip: Connected Campaigns drive reporting in B2B Analytics – Tying your connected campaigns to your Pardot assets provides data for your reporting in B2B Marketing Analytics. In B2B Marketing Analytics, you can toggle between first-touch, last-touch and even-distribution attribution models (fancy!). This is only reliable if leads and contacts are assigned to campaigns at each step in the journey.
At the end of the day, your genius cannot be summed up in an ROI number. That doesn't capture the hours dedicated to crafting a compelling email or an amusing blog post. (The time that passes while you're staring at a painting over your desk, waiting for the right subject line to come…just me?)
But maybe Pardot Connected Campaigns can tell you what's resonating with your audience or the amount of budget to allocate to social or inbound. And, hopefully, whoever reviews your ROI numbers remembers that there's a whole lot of thought and creativity at work here. And if they don't, well…that's what Dear Irene is here for.
A Few Helpful Resources