So, what is it?
Martech, or marketing technology, is a collection of tools, typically SaaS (software-as-a-service) solutions, used by companies to better market and sell their products. Don't worry, we'll get into what that actually means and why you should care in a minute. 
Martech is primarily used by marketing and sales teams. When multiple marketing technologies are connected, it's referred to as a marketing technology stack, marketing tech stack, or martech stack. Because why use a full word when you can make a hybrid?
Benefits of martech: What's in it for me?
As marketers, we want to drive conversions. Martech helps us do that by working smarter, not harder; using automation, personalization and segmentation to increase relevancy. Martech lets marketing teams get more done faster, provides insights into lead and customer behavior, and proves ROI for marketing spend.
Digital marketers in both B2B and B2C use martech to:
Plan & automate marketing campaigns
Attract, convert & nurture leads
Publish & promote content
Track sales activity
Monitor lead/customer interactions
Report results & prove value
Your marketing stack connects your marketing and sales tools to share data. By doing that, then using automation to trigger campaigns based on lead and customer activities (without needing you to actually hit send), you can deliver more relevant messages at the time that's right for your recipient. This should increase your conversions. Basically, martech helps you do your job better, with less effort. Cool, cool, cool.
Categories of marketing tech: But what is it, really?
The martech landscape can seem confusing, but it doesn't have to be. The internet loves to debate where to draw the line for marketing tech. Is it just tools developed specifically for marketers, or any technology that a marketer uses to do their job (which really, could be almost anything)?
Hey, internet, this isn't rocket science. We organize martech into four core categories that track the typical sales funnel: CMS, marketing automation, CRM and reporting. Yes, there are tons of other cool technologies that marketers use, and we'll take a look at those soon.
Some martech solutions are all-in-one and include many or even all of the functions below. Others are specific and provide point solutions, while still others partner with related tech to offer more features via native integrations.
Website: CMS (content management system)
Marketing Automation: Email marketing, social media publishing, lead tracking & segmentation, ABM (account-based marketing)
CRM: Contact database, sales activity & automation
Reporting: Marketing attribution, sales reporting, website analytics
Common martech features: So, what does it do?
It's almost impossible to capture every single thing that marketing technology can do (plus it just seems like a lot of work), so we're focusing on the most universal and important features that you're likely to find:
Email automation: schedule & send emails based on triggers or lists
A/B testing: test two versions (messaging or design) of an email, landing page, form or other marketing tool to see which works better
Social media: schedule & publish posts; monitor topics, people or @ mentions
Chat: turn on live chat with human reps or chatbots
Blogging & content publishing:
Lead capture: create forms for landing pages or your site; some offer pre-filled fields and progressive profiling
Database segmentation: isolate and/or group leads for personalization & relevancy
Lead history: track all lead activity to help with segmentation and relevancy
Data-driven insights: gather results to learn from web traffic, lead interactions & customer activity to improve marketing efforts
Typical challenges of martech: Why it sometimes sucks
These are the most common problems we've run into — but don't worry, they're all solvable.
It can be overwhelming to build a martech stack, but we have a post to break it all down
Getting buy-in & adoption from other departments (sales, we're looking at you)
Onboarding & training your team on a new tool
Ensuring consistent usage across departments (yup, we just shuddered a little too)
Keeping up with new trends & advancements in the tech
Ensuring that all integrated tools are sharing data seamlessly
Understanding what all the data really means
While all technologies offer their own user support and many have blogs and other knowledge bases, one way to address all of these challenges is to lean on a partner with expertise in architecting, implementing and using marketing technology.
Related technology: What else can I do?
These technologies are important to digital marketing, but aren't universally used, so we're not including them in our core martech stack (go ahead, you can fight us if you disagree). Some can be integrated via native integrations or custom APIs, and some of these functions may be handled by all-in-one solutions like HubSpot.
Adtech (advertising technology): enables programmatic advertising, letting you deliver ads via their platform/network

Google Ads, Facebook, Instagram, LinkedIn, Twitter, AdRoll

DMP (data management platform): a centralized location (data warehouse) to store audience and campaign data such as cookie IDs and mobile identifiers used for digital advertising audience segmentation; they share data with DSPs

Oracle DMP, Adobe AudienceManager

DSP (demand side platform): the platform that physically executes real-time bidding of ad buys for programmatic advertising

BrightRoll, Google Marketing Platform, Quantcast

SEO (search engine optimization) tools: perform keyword research, develop optimized content and analyze your site's technical and on-page SEO

SEMRush, BrightEdge, Yoast SEO

CDP (customer data platform): monitors and tracks every touchpoint with a lead or customer, including anonymous site visitors, across all digital and traditional channels (including POS [point-of-sale] and off-website online activity) and unifies the data into a single view to help define customer behavior

Adobe Experience Platform, Salesforce Interaction Studio, Emarsys

Sales prospecting tools: sales tech covers a lot, so we're focusing on tools to help sales and marketing teams identify new prospects based on criteria like industry and title

ZoomInfo, Data.com, LinkedIn Sales Navigator, DiscoverOrg

Video hosting platforms: publish and promote videos with easy embed code to place them in your own website; some allow you to add native advertising to your videos

YouTube, Vimeo, Wistia, HubSpot

Event management / virtual event technology: these tools let you plan and manage live events and/or host virtual events, webinars and trade shows

GoToWebinar, Zoom, Cvent, Eventbrite, Social27

Project management tools: increase efficiency by organizing project details in one place, including assigning tasks, sharing calendars, and posting conversations
Team collaboration tools: increase efficiency by simplifying workflows and enabling real-time communication

Google Docs/Slides/Sheets, Slack, Skype for Business, Zoom, Microsoft Teams, GoToMeeting

BI (business intelligence) tools: collect data from separate areas of your business, bring it all together for processing and analysis, and output results in meaningful visualizations such as charts

Tableau, Qlik, Google Data Studio

Ecommerce platforms: easily list and sell your products online
The future of martech: Where we're going, we don't need roads…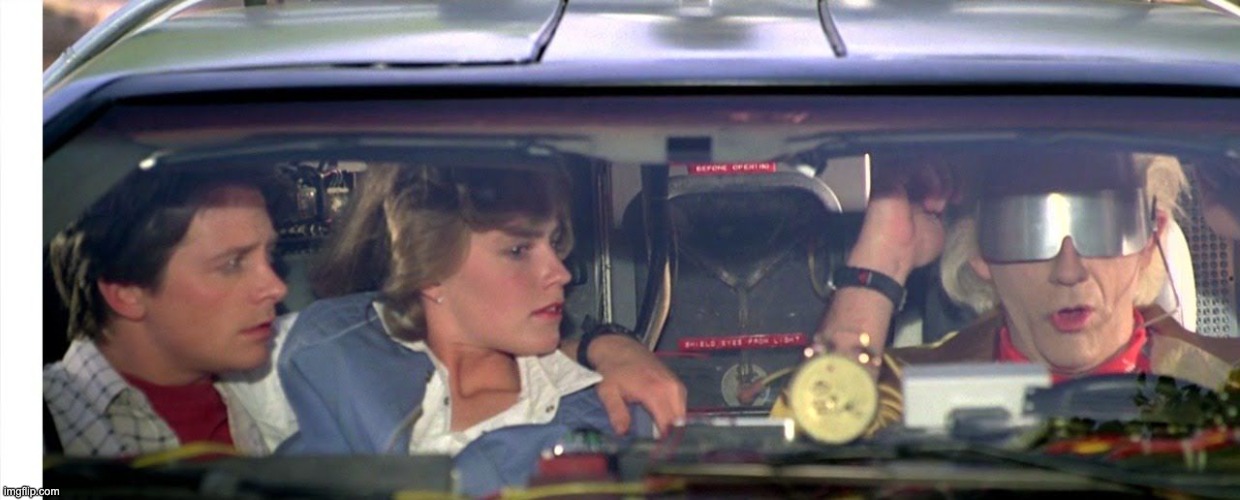 The marketing technology landscape changes constantly (seriously, it's annoying to keep up with), with new functionality being developed, new brands and categories launching, and nonstop consolidation among existing brands. The biggest themes for the future will likely be around data management, and closing the gap between marketing and sales.
Data privacy & data management: Data is probably going to be the biggest challenge for marketers moving forward (as if it isn't now). We have to gather it in ways that are compliant with GDPR and other regulations, maintain it to keep it clean and accurate without impinging on privacy, and then figure out how to analyze it all so that we can understand our customers and get better at marketing to them. With rules and best practices around data privacy seemingly changing all the time, we'll have to stay on our toes. The big questions are going to focus on measuring attribution and enabling predictive intent-based marketing around ever-tightening privacy regulations.
Data warehousing: Another big theme will revolve around where customer and lead data is stored. In a typical martech stack, it's duplicated in multiple places: the automation database, the CRM database, perhaps the CMS form database, maybe in the reporting tool, and outside of the marketing department, also in your ERP and accounting tools. This leads to a lot of messy data, and will probably get worse. The question is: where should all of this data really live? One data store as the tool of record that all other tools pull from would make it much easier to maintain, but is a big shift from where we are now and require a reshuffling of data architecture across companies.
Closer marketing & sales orchestration: The CPO of DemandBase (and co-founder of Marketo) xf talks about an evolution in B2B away from the traditional structure, where marketing owns top of funnel and sales owns bottom of funnel with a clean hand-off between the two. The future, he proposes, is less linear and more like a soccer game, where marketing and sales teams both have full-funnel responsibility and "pass the ball" back and forth as they nurture a lead towards close. Martech, where sales and marketing teams can share data and track engagement, is the tech that will make that possible.